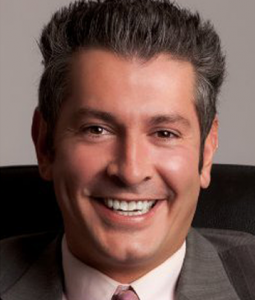 With a firm background in Accounting, Controls Auditing, IT Compliance, and Recruiting, Jeff has founded ACCsurance. ACCsurance is defined as the Science of IT & Controls Auditing, Assurance, & Risk and Compliance Recruiting.
After great successes in the recruiting industry and further success in a boutique International CPA Firm helping clients ranging from Fortune 100 down to $1MM in operations to successfully complete their annual SSAE 16 SOC 1 and/or AT 101 SOC 2/SOC 3 (CSAE 3416 in Canada and ISAE 3402 Internationally) audit engagements, Jeff has decided to put his expert knowledge in both industries together to form a niche recruiting firm to help organizations find the talented candidates advanced in the areas of audit.  This includes Application Specific controls testing, ITGC testing, SOX testing, FISMA/FEDRAMP, ISO 27001 Compliance, and individuals that are able to provide the Readiness and related Assessments to organizations aiming to complete these engagements, externally or internally.
With the expanded necessity for data security, compliance, risk mitigation, and transaction integrity, these professionals are in high demand and in some cases, impossible to locate. Jeff has established a full network of Auditors, Managers, and Directors/Vice Presidents throughout the major metropolitan areas of the US and parts of Canada to fill any related position a company may need.  With working in this niche market, Jeff is able to provide an unmatched level of customer service to his clients looking for these high talent areas with low candidate supply, but also to the candidates with the qualifications and specialization to operate in the industry.  His greatest pleasure is making an outstanding match between the perfect company and the perfect candidate.
Jeff completed his Bachelor's of Science degree from the University of South Florida in Accounting, was an active member of the honorary Accounting Society, Beta Alpha Psi, and completed his fifth year Graduate work at the University of South Florida in Accounting – Auditing track in order to be a CPA candidate.  Jeff also played Division I Men's Tennis in the Missouri Valley Conference at Illinois State University.